JANUARY at PERCOLATE

PROSPECTUS
ARTIST CALL - MOTHER
Percolate Gallery
317 S. Trenton Avenue
Wilkinsburg PA 15221
Percolate Art Space and Purple Room Fine Art Consulting - A community art space here to serve the diverse community of Wilkinsburg and Pittsburgh. We support the manifestation of creative expression, through exhibitions and programming. Purple Room Fine Art Consulting housed within Percolate, is here to support artists by establishing relationships with businesses, collectors, and artists.
moth·er
ˈməT͟Hər/
noun
noun: mother; plural noun: mothers 1. A woman in relation to her child or children. female parent, materfamilias, matriarch 2. North American vulgar slang short for motherfucker. 1. bring up (a child) with care and affection.
Defining mother is not an easy task. For many it means someone who loves and cares for a child, but for others it can mean abandonment, pain, and neglect. The term has also been used to describe nature, and it's force. It's also used as the slang term motherfucker. This exhibit is open to all women (and those who identify) artists who live within 100 miles of Pittsburgh. I am looking for work that relates to this term. This exhibit will coincide with Women's History Month as well as Mother's Day.
ELIGIBILITY
This exhibition is open to all women (and those who identify) artists who live within 100 miles of Pittsburgh.
This exhibit is open to all 2D work and 3D work. Sorry no installation or video. 2D work must be gallery ready (wired, and/or finished - no sawtooths). Sculpture must be under 50 lbs, and a pedestal must be provided by the artist.
Please be sure you are available for drop off and pick up dates, if you are not available during these times DO NOT register.
IMPORTANT DATES
Registration Closes
02/15/18 noon
Notification of Acceptance
02/20/18
Artwork Drop Off
03/17/18 10 am - 12:00 noon
Reception
03/24/18 6 pm - 8:30 pm
Artwork Pick Up
05/20/18 10 am - 12:00 noon
​
ENTRY INSTRUCTIONS/PROCEDURE
All work will be reviewed carefully. Artists may submit ONE work for consideration. All work should be gallery ready (wired/finished - no sawtooths). 3D work must be under 50 lbs and the artist MUST provide the pedestal for the work. NO INSTALLATIONS OR VIDEO. Please fill out the registration and then send your image.
Digital Entry Requirements: Submissions are due by 02/15/18 at noon. No exceptions.
Go to
https://goo.gl/forms/dDjIjOOVBCb1s8id2
for registration.
Please send your image to
purplepierotti@gmail.com
In the body of your email please include the following:
Your Name
Title of Your Artwork



Digital images must be sent as attachments

with your email in JPEG format no larger than 1200 x 1800 (pixels) set to 300 dpi


Filename for each JPEG must be as follows: artist's last name, key word(s) from title (1 or 2 words ONLY), and view of image.
For example: smith_seascape_full.jpg

Note: Image may be used for promotion.

Do not use special characters such as periods, commas, slashes, pound signs, asterisks, etc. to name your files.

Your image should accurately reflect the work submitted. Image must be oriented properly.
NOTIFICATION
You will be notified ONLY if work is accepted by February 20th via email. When you register, please be sure your email address is valid and correct. 35 pieces of artwork will be accepted. I personally will jury this exhibit.
SALES
Percolate 40%/Artist 60%
INSURANCE
All reasonable care will be taken with the artwork. Artists are expected to carry their own insurance. A contract/waiver will be sent upon acceptance. You will be expected to sign and bring it with you at the day of drop off.
FEE
​
There is no fee to enter.
Powered by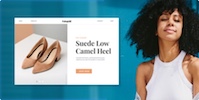 Create your own unique website with customizable templates.