MARCH at PERCOLATE
​
​Percolate is proud to partner with Global Links www.globallinks.org During the opening of Mother, Percolate in partnership with Global Links, will be taking donations for Jeremiah's Place,
Sto-Rox Family Center, Free Store Braddock, and Free Store Wilkinsburg. Please bring the following with you to help out moms who really just need might a little help.

​PLEASE BRING: Diapers size 2-6, baby wipes, and tubes of diaper ointment (no jars please).

​Thank you to LOCAL for the article! local-pittsburgh.com/arts/mother-moth·er-mət͟hər-at-percolate-gallery-opening-saturday-march-24th/
​I also want to congratulate the following artists who will be exhibiting
at Percolate in late March for the exhibit "MOTHER"
Olena Abakumova, Hannah Altman, Lisa Ash, Leslie Baldwi, Di-at Battad, Ruthanne Bauerle, Sara Beck Sweeney, Crystal Berry, Aimee Bungard, Gabrielle Burke, Jean Davis, Cheryl Dennis, Jennifer Dinovitz, Destiny Eames, Gerry Florida, Bonnie Gloris, Gina Judy, Lori Kashellack, Yelena Kukharenko, Caldwell Linker, Maria Mangano, Mary B.Mason, Shalini Mitra, Jackie Moreno, Maura O'Connor, Marian Philips, Dawn Pogany, Dafna Rehavia, Karly Takach, Sam Thorp, Colleen Tittiger, and Tina Walker.
COMING IN JUNE


I am so pleased to announce that Julie Mallis will be curating and exhibiting with Percolate during the month of June/July/August. I have had the opportunity to work with Julie in the past, and she is a ROCKSTAR! Please join me as we welcome her with her upcoming solo exhibition "CREATING SPACE FOR JOY".

Julie Malice (aka Julie Mallis) is a multimedia artist and educator working with digital media, paint, installation, performance and audience interaction. Their work focuses on building community, placemaking, speaking truth to power, and imagining new landscapes. With a maximalist approach to media, they overlap labyrinthine details onto abstract environments, integrate text into imagery, and use projection mapping of audio-reactive animations to create multi sensory experiences.

​Malice was recently commissioned to paint the next Strawberry Way mural in Downtown Pittsburgh to be painted June 2018. They were recognized as Creator of the Year by the Pittsburgh Tech Council in 2016, alongside long-time collaborator DS Kinsel (whose collective moniker is called #MagicOrgans). Malice has exhibited, performed and curated work across the United States including at The Andy Warhol Museum, The Carnegie Museum of Art, The Pittsburgh Center for the Arts, Coaxial Arts Foundation, PhilaMOCA, Baby's All Right, The Silent Barn, and more. Malice has a joint degree in Studio Art focused on Electronic Time-Based Media and in Cultural Anthropology from Carnegie Mellon University. Malice is the Creative Director of BOOM Concepts, an artistic hub in pittsburgh dedicated to supporting the expression and sustainability of artists from marginalized backgrounds and is also the Education Program Manager of Bike Pittsburgh, where they run youth cycling and other educational programming.
​ Image of Julie by Sarah Bader Photography
---


SEPTEMBER: SPECIAL ARTIST CALL - EXHIBITION CURATED BY DAFNA REHAVIA and TAYA HANAUER​
ARTIST CALL
met·a·mor·pho·sis
A transformation of the form or nature of a 'thing' or a person into a completely different one, by natural or supernatural means.
This show explores personal transformation as a result of a social, cultural experience which may involve being dismissed, belittled, harmed, shifted into a different role, form or having a new sense of self. This call emerged from Kafka's short story '
Metamorphosis'
: "One morning, as Gregor Samsa was waking up from anxious dreams, he discovered that…he had been changed into a monstrous bug…"
This is a call for autobiographical artworks in all mediums, reflecting on experiences of personal transformation and radical change. Such experiences are provoked by moments and processes of irreversible alterations in one's life, causing shifts in one's perception of themselves and the world, and the way one interacts in their social environment. During such processes, the appearance, identity, and roles one embodies may come to foreground and occupy a central place in daily life.
REQUIREMENTS:
Please send the following information in a single PDF document
Page 1: Your name, email address, phone number, website, contact information.
Page 2: Motivation letter explaining your interest in participating and
your connection to the theme. (250 words max).
Page 3: A list of submitted works with your name, title of artwork,
medium, size, year, explanation/ story you would like to share. (keep it short)
Images: Please submit 3 -5 images of your works (1200X1800 jpeg 300 dpi) under each
Image add a number (01_your name _ Image name_ medium)
Option: You may add to your PDF doc. A portfolio 3-5 pages with the images you submitted as jpeg,
on each page one image with the details above.
* If you wish to make new works for this exhibtion please mention it on your motivation letter and submit
a few of your current artworks. You will be contacted by the curated.
*Once all submissions are received you will be contacted by email. You will get a detailed contract that
you will need to sign with Percolate Art Space Gallery including commission of 50% artist/ 50% gallery.
Please contact Dafna Rehavia if you need any help,
Rehaviad@gmail.com
subject line; your name+ Name of exhibtion
Cell: 412 427 1219 only between 9:00pm-10:00pm
SEND ALL REQUIREMENTS TO:
Your information, email, phone number
All documents should be emailed to Dafna Rehavia and Taya Hanauer.
Email Address;
Rehaviad@gmail.com
Subject line: your name+ name of exhibtion
Deadline for this application is
May 31, 2018.
Midnight eastern time.
Any questions please call Dafna 412 427 1219 from 9:00-10:00pm or email to
rehaviad@gmail.com
subject line: your name + exhibtion name
ABOUT THE CURATORS:
Dafna Rehavia
is an artist and art psychotherapist, living and working in Pittsburgh. She is interested in representations of phenomena interconnected to human condition: treating the body as a docile artifact, objectification of people and identity transformations.
Taya Hanauer
is a writer, researcher and curator based in Amsterdam. She examines art historical materials and contemporary artworks as cultural objects and is interested in curatorial methodologies and strategies of bringing critique into the exhibition format.
IMPORTANT DATES:
05/31/18 (Midnight) - All submissions due.
06/17/18 - Notification of acceptance.
06/19/18 - Artists will receive gallery contracts via email.
TBD
- Artist/Curator Meeting
09/21/18 - Friday, 6:30 pm - 8:30 pm - Art Drop Off
09/29/18 - Saturday, 6:00 pm - 8:30 pm - Reception at Percolate Gallery
12/02/18 - Sunday, 6:00 pm – 7:30 pm - Art Pick Up
PERCOLATE INFORMATION INCLUDING MISSION
Percolate Art Space, Gallery and Laboratory
317 S. Trenton Avenue, Pittsburgh PA 15221.
Percolate
is a community art space runs by Carolyn Pierotti owner and director of PRFA, is here to serve the diverse community of Wilkinsburg and Pittsburgh, supporting the manifestation of creative expression. Percolate is also proud to bring quality programming to the area through workshops and service that benefits the community.
Powered by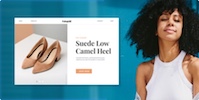 Create your own unique website with customizable templates.