JUNE - SEPTEMBER
I am so pleased to announce that Julie Mallis will be curating and exhibiting with Percolate during the month of June/July/August. Please join me as we welcome Julie with the upcoming solo exhibition
"CREATING SPACE FOR JOY".
# About Creating Space for Joy

How does the built environment shape your experience? How can you reshape the space immediately around you? Creating Space for Joy removes the audience from the architecture of the city and guides them into a labyrinth of an installation forming new shapes through light & shadow, video art, multimedia art and sound. This exhibition allows the audience to not only enter through the installation, but become part of it with the movement of their body.
Public programming for Creating Space for Joy will occur throughout the exhibition, including opening and closing events. A public workshop will be held where youth and families are invited to create diorama style spaces for joy of their own imagining.
# About Julie Mallis

Julie Mallis (aka Julie Malice) is a multimedia artist and educator working with digital media, paint, installation, performance and audience interaction. Their work focuses on building community, placemaking, speaking truth to power, and imagining new landscapes. With a maximalist approach to media, they overlap labyrinthine details onto abstract environments, integrate text into imagery, and use projection mapping of audio-reactive animations to create multi sensory experiences. Mallis was recently commissioned to paint a large-scale mural on the ground of Strawberry Way from Grant St. to Liberty Ave in Downtown Pittsburgh to be painted Summer 2018. They were recognized as Creator of the Year by the Pittsburgh Tech Council in 2016, alongside long-time collaborator DS Kinsel (whose collective moniker is called #MagicOrgans). Mallis has exhibited, performed and curated work across the United States including at The Andy Warhol Museum, The Carnegie Museum of Art, The Pittsburgh Center for the Arts, Coaxial Arts Foundation, PhilaMOCA, Baby's All Right, The Silent Barn, and more. Mallis has a joint degree in Studio Art focused on Electronic Time-Based Media and in Cultural Anthropology from Carnegie Mellon University. Mallis is the Creative Director of BOOM Concepts, an artistic hub in pittsburgh dedicated to supporting the expression and sustainability of artists from marginalized backgrounds and is also the Education Program Manager of Bike Pittsburgh, where they run youth cycling and other educational programming. They can be reached @JulieMallisArt or visited at www.juliemallis.com
# About Sis Girl
Sis Girl aka Dov Fischer is a Dj from Pittsburgh, PA. They specialize in creating sound and
texture
using natural and electronic soundscapes mixed with glitched out sounds and vocals. They co-curate a electronic music night in Pittsburgh called MESH that focuses on showcasing marginalized artists in the music scene. Their love of immersive sound and self expression drives them to great sound and atmospheric experiences.
​Also a big thank you to LOCAL Magazine and Rachel Saul Rearick for the article on Julie! Check it out here: local-pittsburgh.com/culture/in-bloom-this-spring-is-all-about-julie-mallis/ Also be sure to check out more of Julie during the event "SIX x ATE" which will be taking place on June 27th. Check out the FB event here: www.facebook.com/events/212144609388760/permalink/213488725921015/?notif_t=feedback_reaction_generic&notif_id=1526390865522348
​
​ Image of Julie by Sarah Bader Photography
---
HERE ARE THE EVENTS THAT WILL COINCIDE WITH "CREATING SPACE FOR JOY". PLEASE BE SURE TO CLICK ON THE LINK, AND LET US KNOW THAT YOU'RE COMING!


Creating Space for____: Julie Malice & Ratchet Ivy League - 08/05/18
www.facebook.com/events/1925357517484966/
Artist Talk with Julie Mallis - 08/30/18
www.facebook.com/events/200057624186920/
COMING IN SEPTEMBER
met·a·mor·pho·sis

ABOUT THE CURATORS:

Dafna Rehavia is an artist and art psychotherapist, living and working in Pittsburgh. She is interested in representations of phenomena interconnected to human condition: treating the body as a docile artifact, objectification of people and identity transformations.

Taya Hanauer is a writer, researcher and curator based in Amsterdam. She examines art historical materials and contemporary artworks as cultural objects and is interested in curatorial methodologies and strategies of bringing critique into the exhibition format.

THE ARTISTS:

Congratulations to the artists. They include:

Catherin Drabkin, Marieken Cohius, Sara Jacobs, Tony Cavalline, Sophia Sobers, Patti Menick, Derek Reese, Oreen Cohen, Max Gonzales, Mona Gazala, Kara Snyder, Emily Zielinski, Geoffrey Gordon, Jean Davis, Yelena Kukharenko, Tessa Moeller, Samantha Mack, Terry M. Boyd, Rose Clancy, Leah Patgorski, Mary Weidner, Nestor Perez Moliere, Noemie Jennifer Bonnet, Patricia Barefoot, Michel Demetria Tsouris, Yulia Ratman, Anna Dorota Radzimirska, Parul Bouvart, and special performance by Suzanne Werder (date to be announced).
Powered by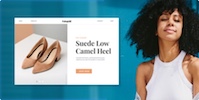 Create your own unique website with customizable templates.